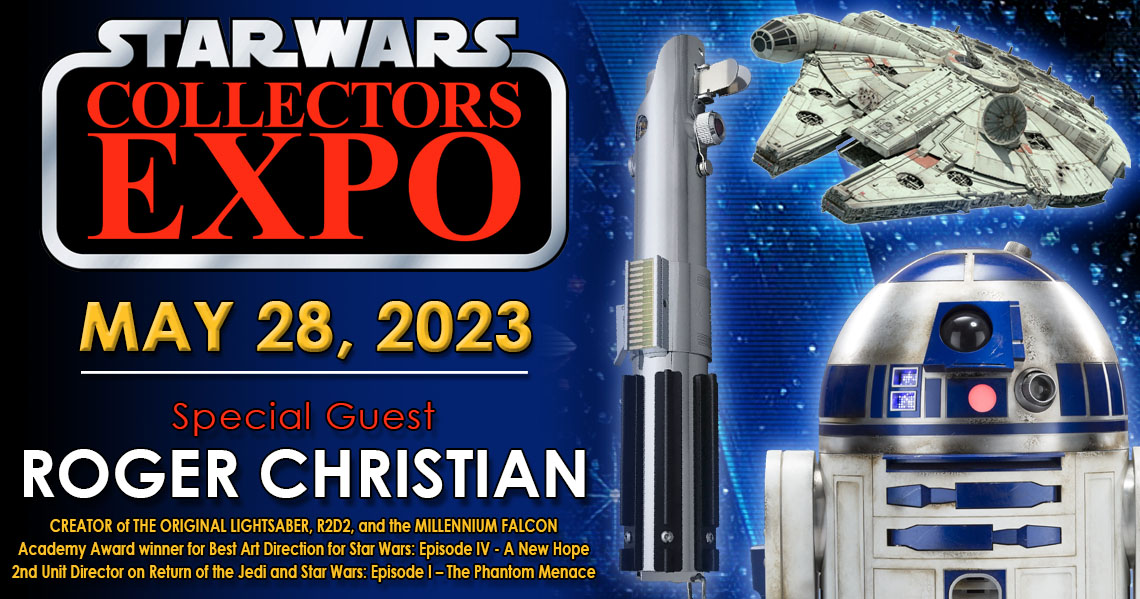 We are very happy to welcome Oscar winner Roger Christian to Star Wars Collectors Expo 2023.
Roger is the creator of the original Lightsaber, R2D2, and the Millennium Falcon.
He is an Academy Award winner for Best Art Direction for Star Wars: Episode IV – A New Hope.
He was also 2nd Unit Director on Return of the Jedi and Star Wars: Episode I – The Phantom Menace.
Roger Christian will be available for autographs and photos all day Sunday, May 28th at the Hilton Mississauga/Meadowvale.